Our Director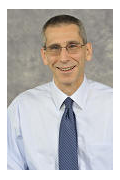 Dr. Howard Frank is the Director of the Metropolitan Center and Professor of Public Administration at Florida International University. He has served in a number of administrative capacities at FIU since joining the faculty in 1988 including service as Director of FIU's Institute of Government. His Ph.D. is in Public Administration from the Florida State University.
Professor Frank has authored numerous research pieces related to performance measurement. He has also provided training in this area and conducted performance assessments for South Florida Workforce, the Miami-Dade Public Schools and the former Department of Health and Rehabilitative services in Tallahassee.
Professor Frank is currently the Managing Editor of the Journal of Public Budgeting, Accounting, & Financial Management and has also assessed Miami-Dade County's implementation of the Active-Strategy performance and budgeting system, also deployed in Miami Beach and Orange County.
Contact Dr. Frank:

(305) 348-0410
Email: howardf@fiu.edu