Our Team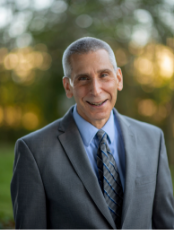 Dr. Howard Frank, Director joined the FIU Public Policy and Administration Department in 1988. His research interests are state and local public finance and organizational improvement. During his 30 years at FIU, Professor Frank has held a number of administrative positions, including Director of the Institute of Government. He has written or edited three books, and numerous journal article and research monographs. From 2004 to 2018, Professor Frank served as Academic Director of the Washington Mandela Fellows Program, sponsored by the U.S. Department of State. He has been Director of the Jorge M. Pérez Metropolitan Center since 2010 and Chair of the Public Policy and Administration Department since 2014.


Professor Frank views the Jorge M. Pérez Metropolitan Center as an anchor for informed policymaking throughout Southeast Florida. He has been active in the Center's Training Institute. Dr. Frank has taught and mentored many of the area's leaders, and has provided policy guidance to a number of area agencies, including South Florida Workforce, the City of Miami, Miami-Dade County, the Ann Storck Center, and the Miami-Dade Housing Finance Agency.

Professor Frank earned his Ph.D. from the Florida State University and has lived in Florida since 1982.

Phone: (305) 348-0410
Email: howardf@fiu.edu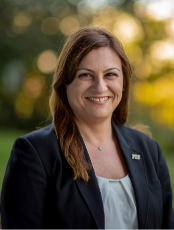 Dr. Maria Ilcheva, Assistant Director of Planning and Operations is the Assistant Director of Planning and Operations of the Jorge M. Pérez Metropolitan Center. She serves as subject matter expert in data analytics and behavioral research. Over the last fifteen years, she has worked on various economic development, social and behavioral projects, which examine quality of life issues through community indicators such as education, transportation, economic opportunity and resilience. Most of the projects she leads include comprehensive data analysis and community engagement. Some of her recent research projects include the 2020 Miami-Dade County Community Needs Assessment, the Economic Impact of the Nonprofit Sector in Miami-Dade County, Make It Miami Manufacturing Report, Small Business, Big Impact, and the Miami-Dade Status of Women reports.
Dr. Ilcheva leads the Census Information Center at the Metropolitan Center, one of 59 such centers established by the U.S. Census Bureau for the dissemination of information and data produced by the Census Bureau to underserved communities.
Dr. Ilcheva is an instructor at FIU's Steven J. Green School of International and Public Affairs specializing in Russian politics, European politics, comparative politics, international relations and research methods. She holds a Ph.D. in Politics and International Relations from Florida International University.
Phone: (954) 438-8352
Email: milcheva@fiu.edu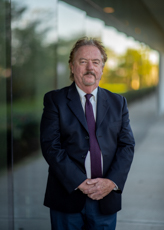 Dr. Ned Murray, AICP, Associate Director is a leading expert on economic and housing market issues in South Florida. He has authored many of the landmark affordable housing needs studies including the leading studies for Miami-Dade, Palm Beach, Broward and Monroe Counties. He was also the Principal Investigator on the Broward County Housing Linkage Fee Nexus Study and Rental Housing Study for Palm Beach and Martin Counties. Dr. Murray has recently completed and presented Housing Market Update and Municipal Scorecard studies for Palm Beach and Broward Counties and the South Florida Workforce Housing Needs Assessment. Dr. Murray developed the "Municipal Scorecard for Affordable Housing Delivery©" model which was used to evaluate affordable housing performance in Palm Beach and Broward Counties.
Dr. Murray also has over twenty years of professional urban planning experience, including 12 years as a former Director of Planning and Development in Massachusetts. He holds a Ph.D. in Urban and Regional Planning from the University of Massachusetts at Amherst. Dr. Murray has authored and presented numerous papers on economic development, affordable housing and urban planning, including articles published in Economic Development Quarterly (EDQ), the Economic Development Journal, the Journal of Public Affairs Education and the Council for Urban Economic Development's Commentary.
Phone: (954) 438-8603
Email: murrayn@fiu.edu
Nika Zyryanova, MSIRE, Research Specialist is a GIS-certified urban planner and a graduate from Florida International University with a master's degree in International Real Estate. Her research areas of interest include real estate development trends, economic dynamics, and urban planning. Her greatest strengths as a planner, which come from her multi-disciplinary background, include the knowledge that urbanism and real estate have a symbiotic relation to larger economic forces, the ability to think critically about complex problems, and finding solutions in the most effective ways. /
Ms. Zyryanova's work is focused on a range of customized economic and demographic data analysis, including market competitiveness, housing, local and regional economic development, industry ecosystems, and socioeconomic trends. She has provided community development and planning advisory services to many jurisdictions – counties and local governments, involving the application of planning skills, preparation of market analyses, affordable housing reports, comprehensive plans, economic reports, workforce and business assessments, parcel analyses, and interpretation of technical land use and zoning.
Phone: (954) 438-8656
Email: nlangevi@fiu.edu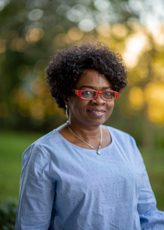 Fola Orindare, Office Manager has been with FIU since 2015. She is the Office Manager for the Jorge M. Pérez Metropolitan Center where she provides day-to-day administrative and operations support for the center. She has held office support positions at the FIU Small Business Development Center team as well as the FIU Biscayne Bay Campus library. Prior to joining FIU, she worked in the call center industry for several years with extensive background in customer service, operations management, human resource management as well as budget and finance administration.
She was born, raised, and educated in Nigeria. Fola has a Bachelor's degree in English and professional certification in project management and human resources.
Email: oorindar@fiu.edu
Fellow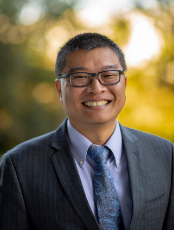 Dr. Hai (David) Guo is an associate professor of public administration at Florida International University. His research focuses on state and local public finance and budgeting. Dr. Guo holds his Ph.D. degree in Public Policy from the Joint Doctoral program of public policy of the Andrew Young School of Policy Studies at Georgia State University and Georgia Institute of Technology's School of Public Policy. He obtained his master degree in Economics from Georgia State University and a master degree of Public Administration from Iowa State University.
His scholarship focuses on state and local public finance, budgeting and financial management. His publications and ongoing research fall into four interrelated tracks: 1) budgetary institutions and fiscal policy outcomes; 2) public engagement in the budgetary process; 3) local government financial management under fiscal stress; and 4) Local government strategic interaction and fiscal competition. His published work appears in top public administration journals such as the Journal of Public Administration Research and Theory, Public Management Review, Public Budgeting and Finance, International Public Management Journal, American Review of Public Administration, Public Budgeting Accounting and Financial Management, Municipal Finance Journal.
Currently, he is the principal investigator at FIU working on the project of Truth and Integrity in State Budgeting sponsored by the Volcker Alliance. The project aims at examining the budget process of the state governments concerning revenue forecasting, one-time actions to balance the budget, pension/OPEB funding, rainy day funds and disclosure practice. He was the managing editor of the Journal of Public Budgeting, Accounting & Financial Management from 2014 to 2017.
Email: haguo@fiu.edu
Research Assistants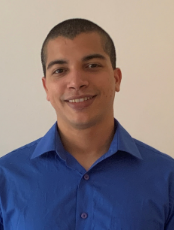 José E. Velázquez-Díaz is pursuing his Ph.D. in Public Administration at FIU. He has experience conducting quality assurance research, creating data visualizations in the form of infographics for the Center, and surveying businesses.



Email: josvelaz@fiu.edu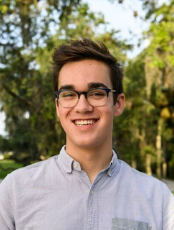 Alex Anacki is an undergraduate student at Florida International University's Honors College currently pursuing his Bachelor of Arts in Political Science and International Relations with a minor in Public Administration and certificates in Public Policy and Leadership Studies.
At FIU, he trained the #1-ranked Model United Nations program as Head Delegate and regularly garnered top recognition in policy committees against students from universities around the world. Before joining the Metropolitan Center's team, he served as a legislative intern in Congress and worked in political advocacy at the local, state, and federal levels.
Alex's primary research interests are education policy, urbanism, economic development, and electoral patterns. He is especially interested in educational equity, and the role of public policy in bridging socioeconomic boundaries and garnering equal access.
Email: aanacki@fiu.edu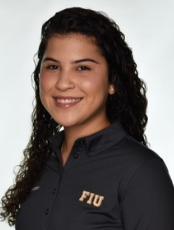 Christina Velazquez is an undergraduate student at Florida International University currently pursuing dual Bachelor of Arts degrees in Political Science and Women's Studies with a minor in Public Administration and a certificate in Pre-Law Studies.
At FIU, she is a student-athlete on the Women's Soccer team. She serves her team as the Team Director and representative for the Student-Athlete Leadership Council. She is also the President of the Planned Parenthood Generation Action Chapter at FIU.
Christina's primary research interests are gender equity, healthcare policy, and community revitalization. She is especially interested in reproductive healthcare and how public policy influences the accessibility and affordability of care.
Email: cvelazqu@fiu.edu