Our Team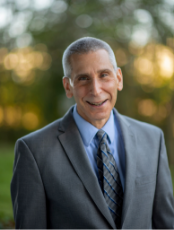 Dr. Howard Frank, Director joined the FIU Public Policy and Administration Department in 1988. His research interests are state and local public finance and organizational improvement. During his 30 years at FIU, Professor Frank has held a number of administrative positions, including Director of the Institute of Government. He has written or edited three books, and numerous journal article and research monographs. From 2004 to 2018, Professor Frank served as Academic Director of the Washington Mandela Fellows Program, sponsored by the U.S. Department of State. He has been Director of the Jorge M. Pérez Metropolitan Center since 2010 and Chair of the Public Policy and Administration Department since 2014.


Professor Frank views the Jorge M. Pérez Metropolitan Center as an anchor for informed policymaking throughout Southeast Florida. He has been active in the Center's Training Institute. Dr. Frank has taught and mentored many of the area's leaders, and has provided policy guidance to a number of area agencies, including South Florida Workforce, the City of Miami, Miami-Dade County, the Ann Storck Center, and the Miami-Dade Housing Finance Agency.

Professor Frank earned his Ph.D. from the Florida State University and has lived in Florida since 1982.

(305) 348-0410
Email: howardf@fiu.edu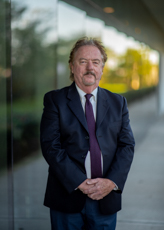 Dr. Ned Murray, AICP, Associate Director is a leading expert on economic and housing market issues in South Florida. He has authored many of the landmark affordable housing needs studies including the leading studies for Miami-Dade, Palm Beach, Broward and Monroe Counties. He was also the Principal Investigator on the Broward County Housing Linkage Fee Nexus Study and Rental Housing Study for Palm Beach and Martin Counties. Dr. Murray has recently completed and presented Housing Market Update and Municipal Scorecard studies for Palm Beach and Broward Counties and the South Florida Workforce Housing Needs Assessment. Dr. Murray developed the "Municipal Scorecard for Affordable Housing Delivery©" model which was used to evaluate affordable housing performance in Palm Beach and Broward Counties.
Dr. Murray also has over twenty years of professional urban planning experience, including 12 years as a former Director of Planning and Development in Massachusetts. He holds a Ph.D. in Urban and Regional Planning from the University of Massachusetts at Amherst. Dr. Murray has authored and presented numerous papers on economic development, affordable housing and urban planning, including articles published in Economic Development Quarterly (EDQ), the Economic Development Journal, the Journal of Public Affairs Education and the Council for Urban Economic Development's Commentary.
Phone: (954) 438-8603
Email: murrayn@fiu.edu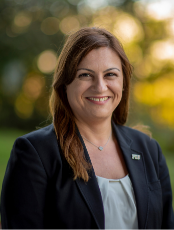 Dr. Maria Ilcheva, Assistant Director of Planning and Operations has experience and responsibility in a number of areas critical to the Jorge M. Pérez Metropolitan Center operations, including serving as Principal Investigator and/or Project Manager on a number of contracts and grants, with many of them including a public involvement element.
Dr. Ilcheva has over ten years of experience in working on various economic development, social and behavioral projects. She serves as Subject Matter Expert in data analytics and behavioral research.
Phone: (954) 438-8352
Email: milcheva@fiu.edu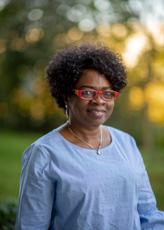 Fola Orindare, Office Manager has been with FIU for over three years. She is the Office Manager for the Jorge M. Pérez Metropolitan Center where she provides day-to-day administrative and operations support for the center. She has held office support positions at the FIU Small Business Development Center team as well as the FIU Biscayne Bay Campus library. Prior to joining FIU, she worked in the call center industry for several years with extensive background in customer service, operations management, human resource management as well as budget and finance administration.
She was born, raised and educated in Nigeria. Fola has a Bachelor's degree in English and professional certification in project management and human resources.
Email: oorindar@fiu.edu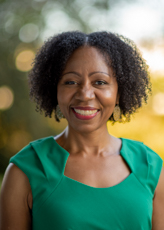 Caroline Bernard-Stokes, Training Manager, has an extensive background in education which spans K-12 classroom teaching, coordination of a high-school dropout prevention program, administrative experience in higher education, and direction of an adult education and professional advancement program.
She received her Master's degree in Higher Education Administration from Florida International University. Her areas of experience include instruction/training and curriculum planning, program coordination and delivery, event and budget management, committee coordination, formal and informal communications, and project oversight.
Phone: (954) 438-8654
Email: caroline.bernardstokes@fiu.edu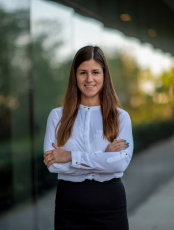 Nika Langevin, Research Specialist has a strong background in city planning, economic development, and designing and implementing responses for community development opportunities. Nika has served as Planner/Zoning Technician at the City of Pembroke Pines and Research Associate at Carras Community Investment, Inc., gaining experience in both, public and private sectors. She is a GIS certified planner who earned a bachelor's degree in Urban & Regional Planning from Florida Atlantic University. Currently, she is seeking a master's degree in International Real Estate with an anticipated graduation in December, 2019.

She has provided community development and planning advisory services to many jurisdictions – counties and local governments, involving application of planning skills, preparation of affordable housing reports, comprehensive plans, city ordinances, and regulations, collection and interpretation of technical land use, environmental, zoning and other city planning data, and assurance of compliance with cities' development standards
Phone: (954)438-8656
Email: nlangevi@fiu.edu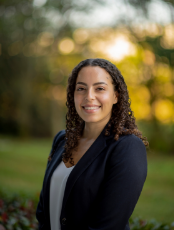 Helen Roldan, M.P.A, Research and Outreach Coordinator has experience in community engagement and outreach. She has assisted with reports like Miami Dade County's Status of Women report and the City of Miami's Affordable Housing Study. She received her master's degree in FIU's Public Administration program with a focus in community development.
Helen received her bachelor's degree in Political Science with a minor in Latin American Studies from the University of Florida. At Florida, she was part of the English Language Institute and taught English to students from all over the world, including Saudi Arabia, South Korea, and Venezuela. She was also active in immigrant and migrant farm-worker organizations where she developed a strong passion for human rights.
Her previous roles in local government include: Deputy Town Clerk, Assistant to the Council, and Community Engagement Specialist.
Her research interests include transportation, sea-level rise solutions, and gender equity. She is focused on public policy and community development.
Email: hroldan@fiu.edu
Research Assistants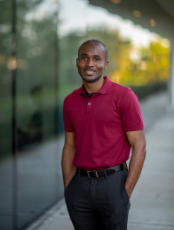 William T. Jackson holds a Bachelor of Arts in Political Science and Economics from Florida State University and a Master of Public Administration from Florida Atlantic University. He is a member of Phi Alpha Alpha Honor Society of the National Association of Schools for Public Affairs and Administration.
He served over 12 years with the Urban League of Broward County as a Youth Development Counselor, Case Manager, Program Coordinator, Program Manager and Community Justice Division Manager. In his last role, William led and managed the "New Diversion Alternatives for Youth" program, the "Healthy Youth Transitions" program, and "Crime Prevention and Intervention" program. In addition, he served on the Broward Diversion Coalition as Co-Chair; Southeast Florida Crime Prevention Association; Florida Crime Prevention Association; Florida Department of Juvenile Justice - Racial and Ethnic Disparities (RED) Committee; National Association for Community and Restorative Justice, and Chair for The Justice Project. William currently is a Public Affairs Ph.D. student at Florida International University and serves as a Graduate Research Assistant with the FIU Jorge M. Pérez Metropolitan Center. He was elected and serves on the Florida Restorative Justice Association Board. William's interests are in empowering others to act by developing cooperative and collaborative relationships that would benefit the community as a whole; challenging the process when it concerns the systemic changes that need to be made for the most vulnerable communities in South Florida to succeed and thrive; along with encouraging the heart for others to follow a shared vision of serving those that are in most need of assistance. He is committed to serving individuals, families and communities that have limited access and opportunity; and in need of a second chance. One of William's favorite quotes is, "Life is worth living when one has the opportunity to serve and give."
Email: wjackson@fiu.edu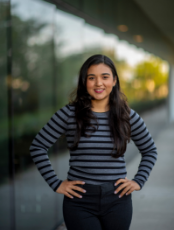 Camila Masson is a graduate student at Florida International University currently pursuing her Masters of Public Administration.
She received her Bachelors of Science in Social Work also from FIU. Her primary research interests are nonprofit performance and collaboration, community development, and public policy.
She is passionate about working with under-served populations and helping to enhance her community of South Florida.
Email: cmasson@fiu.edu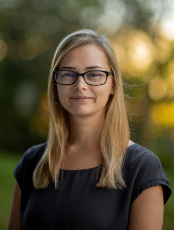 Kaila Williams holds a Master of Social Work degree from the University of Maryland and a bachelor's degree in Psychology and Sociology from Jacksonville University.
Before joining the Jorge M. Pérez Metropolitan Center, she worked for a statewide nonprofit agency focusing on financial growth, program development and implementation, and local federal advocacy initiatives.
Currently, Kaila is pursuing a PhD in Public Affairs from Florida International University. Her research interests include community development, public policy and program analysis and evaluation, and neighborhood and community responses to vulnerable populations such as elder adults, individuals with disabilities, and those in extreme poverty.
Email: kaiwilli@fiu.edu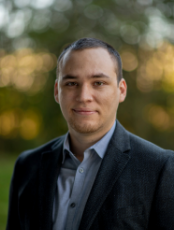 Daniel Castro joined the FIU Jorge M. Pérez Metropolitan Center in 2016. He earned his Masters and Bachelors in Public Administration from the Steven J. Green School of International & Public Affairs from Florida International University with a specialization in Government Finance and Procurement. Currently, Daniel is pursuing a PhD in Public Affairs.
His scholarship focuses on state and local public finance, budgeting and financial management. His ongoing research fall into four interrelated academic tracks: 1) budgetary institutions and fiscal policy outcomes; 2) emergency management and risk assessment; 3) local government financial management under fiscal stress; and 4) international monetary flow. Currently, he is working on the Volcker Alliance Truth and Integrity in State Budgeting project and the 2019 Hurricane Mitigation report. The projects aim at examining the budget process of state governments and budgetary best practices, the latter aims particularly at examining the financial impacts of natural disasters on government finances and social vulnerability.
During his years at FIU, Daniel has presented at several academic conferences, including Association for Budgeting and Finance Management and American Society for Public Administrators.
Email: dancastr@fiu.edu