Finding Solutions through Data Visualization and GIS: Visualizing Information Interactively
Finding Solutions through Data Visualization and GIS: Visualizing Information Interactively
Event information

| | |
| --- | --- |
| Start: | |
| End: | |
| Venue: | FIU in Downtown Brickell 1101 Brickell Avenue, Suite S-205 Miami, FL 33131 |
The importance of data across various fields has been steadily growing as it becomes more open to the public and in some cases, more easily accessible. Even though the importance of it is increasing, however, people throughout these myriad of fields still don't know how to access, collect, identify, analyze, and visualize this data.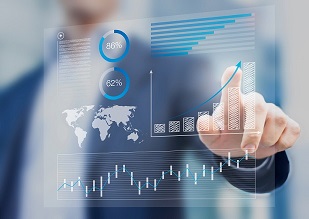 For this reason, Florida International University's The Metropolitan Center, will provide a training focused on teaching the basics of acquiring data, interpreting it, and visualizing it through maps. Why maps? Because mapping matters. Throughout history, maps have organized the world's information in an aesthetically clear way. As time progresses, maps do as well, and we will show the latest and simplest ways of visualizing data through open-source mapping portals.
Our training will examine the importance of data. It will show in simple terms how data adds to credibility across all fields. Furthermore, as a U.S. Census Board Data Center, we will teach how to access this data. Additionally, once this data is acquired, we will talk about their geographical significance specifically for visualization purposes.
We will provide practical examples by showcasing some of the maps created with open-sourced data at The Metropolitan Center by Center staff. We will briefly discuss the usefulness of private mapping software ArcMap, but will focus on showing how one can create data maps with open-source mapping technical portals such as QGIS, CartoDB, and Mapbox. One of which is easily downloadable onto PCs and Macs, and two of which are online mapping portals.