Grant Writing- 101: The Basics
Event information

| | |
| --- | --- |
| Start: | |
| End: | |
| Venue: | FIU Downtown Brickell 1101 Brickell Avenue S-226 Miami, FL 33131 |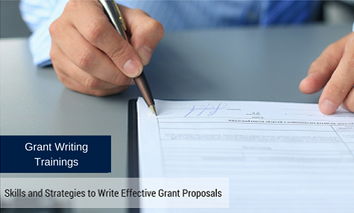 Designed for those with little or no grant writing experience, the Grant 101 workshop will cover the following topics: learning how to find grants; getting the inside edge; creating winning strategies; and the nuts and bolts of proposal writing. This program teaches the participant the basic techniques of researching private funding, as well as the proper way of contacting the given sources. Participants will learn to discern how funding opportunities match their organization's need and strategies, as they pursue granting opportunities with them.
Workshop Objectives:
Who is eligible to receive grants? Who do we seek grants from? How are they the same and how are they different?
Preparing yourself to be a winning grant writer – Establish a system that supports you to write and win grants
Tracking important numbers, dates and documents for easy retrieval Proposals come in all shapes and sizes
Five free sources and five fee-based services to support grant search - Positioning your organization to win grants
Five ways to get an inside edge when preparing a proposal - The lingo of grant writing
RFPs and application guidelines - Ten most common mistakes found in grant proposals
Twenty important nuts & bolts of a proposal
Cost:$110
Prerequisite: High School Diploma strongly recommended, but not required. At least one year of professional experience.