Grant Writing 201: Certification Program: Skills and Strategies to Write Effective Grant Proposals
Grant Writing 201: Certification Program: Skills and Strategies to Write Effective Grant Proposals
Event information

| | |
| --- | --- |
| Start: | |
| End: | |
| Venue: | FIU @ I-75 1930 SW 145th Avenue Miramar, FL 33027 |
This detailed training presents an in-depth explanation of the grant development process from start to finish. The workshop format will feature both lecture sessions and group activities. Participants will attend several group sessions enabling them to meet and interact with others who have similar interests and needs.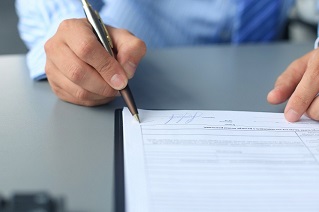 Specifically, participants will identify potential grant-writing partners and grant reviewers from their state and local area and will discuss relevant grant issues and strategies with other professionals from similar disciplines (such as education, mental health, social service, health care, law enforcement, etc.) To receive certification, upon completion, participants will be required to successfully complete an exam.
This seminar addresses both practical and conceptual aspects that are important to the proposal-writing process.
Emphasis is given to idea development, identification of the appropriate granting agency, how to write for reviewers, and tips and strategies of proven value in presenting an applicant's case to reviewers.
Topics: Introduction to Grant Writing, Needs Based Assessment and Research, Intermediate Grant Writing, Program Development and Evaluation and Budget Preparation.
Prerequisite: Attended Grants 101, and/or earned at least an Associate of Arts/Associate of Science degree. (Email supporting documents to Jacquesk@fiu.edu).