Performance Measurement and Balance Score-Carding
Event information

| | |
| --- | --- |
| Start: | |
| End: | |
| Venue: | FIU @ I-75 1930 SW 145th Avenue Miramar, FL 33027 |
Performance Measurement is the primary objective of this training session, to clarify key concepts in performance measurement and to begin building skills and confidence in the development and use of performance measures. Participants will be able to understand the importance of performance measurement, develop an appreciation of the managerial value of various types of measures and an ability to judge the relative value of various sets of measures, be able to develop useful performance measures,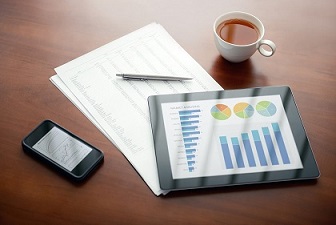 understand how performance measures can be incorporated into existing or upgraded management processes and become aware of the principal sources of performance data and likely sources of resistance to performance measurement and strategies for dealing with that resistance.
Most of us have heard some version of the standard performance measurement clichés: "what gets measured gets done," " if you don't measure results, you can't tell success from failure and thus you can't claim or reward success or avoid unintentionally rewarding failure," " if you can't recognize success, you can't learn from it; if you can't recognize failure, you can't correct it," "if you can't measure it, you can neither manage it nor improve it," but what evades many of us is the easy path to identifying truly strategic measurements without falling back on things that are easier to measure such as input, project or operational process measurements.
Balance Score-carding is designed to give practitioners the tools and skills they need to help their organizations increase focus on strategy and results, improve organizational performance by measuring what matters, align the work people do on a day-to-day basis with strategy, focus on the drivers of future performance, improve communication of the organization's Vision and Strategy, and prioritize in tough economic times.
Participants will be able to:
Increase focus on strategy and results
Improve organizational performance by measuring what matters
Align the work people do on a day-to-day basis with strategy
Focus on the drivers of future performance
Improve communication of the organization's Vision and Strategy
Prioritize in tough economic times