Conquering Presentations: Public Speaking and Presentation
Event information

| | |
| --- | --- |
| Start: | |
| End: | |
| Venue: | FIU @ i-75 1930 SW 145th Avenue, Room 426 A, Miramar, FL 33027 |
Speak, present and communicate with poise, power and persuasion. Learn essential skills to persuade, educate, andor inform your audience. 8:30am – 12:30pm.
ABOUT THIS COURSE
What is your biggest fear? Is it possibly death or failure? According to the third annual Chapman University Survey of American Fears, public speaking ranks as the number one fear of American citizens. Although many successful people present before large groups crowds, the fear is still there.
This two-day, twelve-hour, course allows participants to learn the essential skills of effective communication and public speaking and practice them in a safe and positive environment. Participants will acquire tools and techniques to deal with the fear of public speaking, to successfully prepare for presentations, and to create and deliver well-structured and persuasive presentations. It is designed to assist individuals who give business presentations to become more successful in communicating their ideas and enhance their career success.
What will you learn about and practice doing in this course?
Dealing with fear of public speaking
Maintaining your audience's attention
Learning how to plan, prepare and deliver a speech
Mentally and physically preparing for your presentation
Creating a memorable first impression
Creating effective messages
Using language effectively
Projecting a powerful image
Using gestures and voice in a more effective way
Note: Employees must take both parts for full benefit and to receive a certificate.
ABOUT THE INSTRUCTOR
Katsiaryna Matusevich, PH.D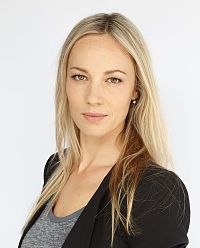 Dr. Matusevich's expertise is in facilitating growth in individuals and organizations to bring about positive changes in the areas of communication, leadership development, and performance improvement. She coaches people to become more effective communicators, presenters, and public speakers, and transform their messages into memorable and impactful presentations. She is a certified Brain-Based Coach and a Results Trained Coach through the NeuroLeadership Institute. In her practice, she draw upon the latest neuroscience research to drive meaningful and long-lasting results for her clients. She is an Assistant Professor in the Organizational Learning and Leadership graduate program at Barry University and the founder of GrowthWired LLC, a consulting company with the mission to improve individual, team, and organizational performance through science-based interventions.