Local Economic Development Tools & Technique
Event information

| | |
| --- | --- |
| Start: | |
| End: | |
| Venue: | FIU Downtown Brickell 1101 Brickell Avenue S-226 Miami, FL 33131 |
Local Economic Development Tools & Techniques: Strategic Economic Development Planning
LUNCH & LEARN
Local Economic Development Course (LED) focuses on the fundamental concepts, tools and skills needed to be successful in today's economic and business environment. The LED Course will provide the participant with comprehensive understanding of the key planning and management competencies required to be a successful economic development official.
Learning Outcomes: The broad goal for the LED Course is for participants to acquire a conceptual framework and a base of substantive knowledge from which to better formulate answers to such questions as:
What is the planning and policy context of LED and how is performance measured?
What LED policies and strategies should a community pursue?
What are the roles of the planner/manager/analyst in forming and implementing a community's LED policies?
How is data and analysis applied to strategic economic development planning?
Course Outline
The course encompasses the following topics:
Local economic Development Core Competencies
Economic Development Tools and Techniques
Entrepreneurial Development and Finance
Economic Development Organizational Development and Delivery
INSTRUCTOR: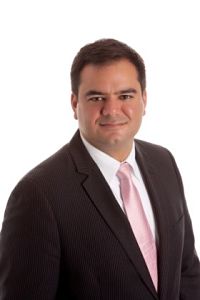 Ralph Rosado is President of Rosado and Associates, an urban planning and economic development strategy firm based in Miami; a Senior Fellow at the FIU Metropolitan Center, and an instructor in graduate and professional programs at the University of Miami and Florida International University. Ralph holds a PhD in City Planning from the University of Pennsylvania, with a focus on Neighborhood Revitalization, Economic Development, and Public-Private Partnerships; a joint Master's degree in Public Policy and Urban Planning from Princeton University; and a Bachelor of Arts degree in English from Florida International University's Honors College.
Past professional experience includes serving as a senior government official for three cities, Executive Director of the South Florida Community Development Coalition, and, prior to that, serving as an Urban Design and Neighborhood Revitalization consultant to over a dozen municipalities in Miami-Dade. While in graduate school, at the invitation of President George W. Bush, Ralph served as a White House Graduate Intern with the United States Department of Housing and Urban Development.
Honors include three statewide awards from the American Planning Association's Florida chapter for his professional and civic endeavors, being named a Miami Leader (one of Miami's Top Nonprofit Executives), by the Miami Foundation, 2012, a Top Latino Leader of Miami, by Latino Leaders Magazine, 2013. The Affordable Housing program he co-designed and co-teaches recently won an award for Best Program in the area of Housing & Affordability in Miami-Dade.
Ralph is particularly involved with local transportation initiatives. He and County Commissioner Xavier Suarez won a 2015 Public Space Challenge Award for Top Them Off!, their initiative to ensure that bus stops have covered shelters to protect passengers from harsh sun and rain; he recently co-hosted 100 Great Ideas for Transit & Mobility, an online platform allowing Miami-Dade residents to put forth their best ideas for improving travel options in the community; and he serves on the boards of Friends of the Underline and Friends of Plan Z, two initiatives to improve walking/bicycling/transit conditions in key local corridors (US1 and Rickenbacker Causeway).