Strategic Planning and Management
Event information

| | |
| --- | --- |
| Start: | |
| End: | |
| Venue: | FIU @ I-75 1930 SW 145th Ave, Room 427, Miramar, FL 33027 |
Effective strategic planning is essential to the future success of any organization. However, most strategic planning is lacking in vision. Real strategic planning is about positioning the organization for a future which will be different from the past. This seminar focuses on strategic planning as the essential management system guiding the organization into the future by setting focused goals that will establish and enhance competitiveness.
This two day course covers everything from defining external and internal influences on strategy to ensuring alignment during implementation. This seminar is designed for professionals in all types of private and public sector organization who are involved with the strategic and operational planning processes for their unit or the whole organization, including activities such as budgeting, contingency planning, strategy design, implementation, leadership and performance monitoring. Conducted interactively, it leads participants in the step-by-step creation of a strategic plan. Designed to provide a planning framework, the course is valuable to both those involved in developing strategy and those called upon to deploy strategy in action.
Class Learning Objectives:
Develop an understanding of a Strategic Planning Model
Understand the importance of a mission statement to a strategic planning endeavor / learn to successfully craft a mission statement and gain commitment to the same
Integration of ideas and data into the strategic planning process
Gain an appreciation for the dynamics of implementation of strategic plans
Transform mission statements into reality: Once it is written, what else needs to happen?
Learn how to recognize organizational barriers to planning
Understand your role in your firm's planning process
Effectively sell your strategic plan to senior management
Master a sure-fire implementation process that focuses on alignment, accountability, action plan requirements and performance management
Course will cover:
Defining Mission and Vision for strategy
Understanding Customer and Stakeholder Requirements and the Environment and Technology
Assessing Strategic Capabilities, Strategic Risks, and Developing Strategic Measures
Planning and Empowering Strategic Action (Linking Strategy and Action Planning)
Communicating, Supporting and Measuring Strategic Action
Cycles of Planning and Tracking Long Term Results
Internal and external influences on strategy
Strategic planning and implementation tools
Environment industry forces analyses and assessment tools
Changing your strategic landscape/Strategic risk and points of control
Importance/Performance matrix and application
Value chain analysis, activity systems and Key elements for an implementation plan
ABOUT THE INSTRUCTOR: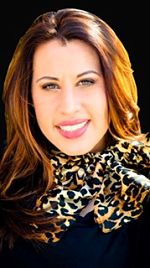 DR. KATE GONZALEZ
Dr. Kate Gonzalez has over 10 years of experience in the human resource development and strategic planning field. She has worked with Fortune 500 companies such as Walt Disney World and YUM! Corporations. Her most recent experience includes running a successful management company and working with the City of Miami Beach as a Senior Management Consultant. Kate has a doctorate in human resource development and a masters in business administration. Dr. Kate's workshops have an engaging, participative and interactive delivery style to ensure maximum effectiveness for immediate implementation of new skills and knowledge.