Make it Miami: Manufacturing Report
Make it Miami: Manufacturing Report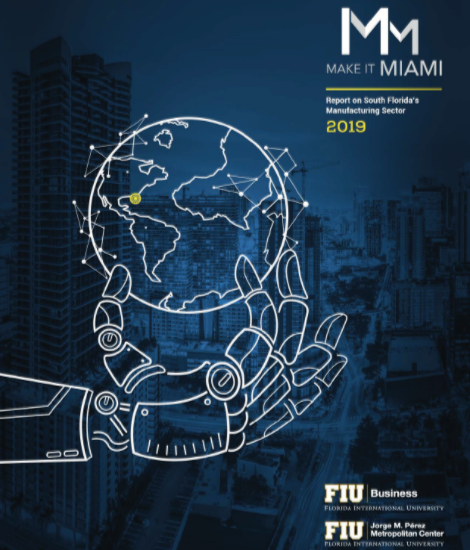 While Miami's hospitality and tourism industry is well established and extensively covered, other sectors receive less notice, even though they contribute to Miami's economy by connecting it to national and international markets, bring export revenues, and have a significant impact on the area's economy. This report puts the spotlight on one industry sector that has not received sufficient attention: manufacturing.
After decades of decline, manufacturing employment in Miami-Dade County is showing signs of a comeback, increasing 14.5% from 2012 to 2017, according to the Make it Miami study.
However, sustaining the trend will be a challenge: the same research shows that almost one-third of local manufacturers have considered relocating out of the county.
The report, a collaboration of the FIU Jorge M. Pérez Metropolitan Center and the Florida SBDC at FIU, and funded by Citi Community Development, also found that the manufacturing sector connects with many other sectors throughout Miami-Dade's economy through a multiplier effect—a way of measuring how important one industry is to the others in a region. For every job gained or lost in the manufacturing sector, 2-3 jobs are similarly affected.
"Miami has a small but important cluster of advanced manufacturers with significant value to Miami's economy. They help diversify Miami's economic landscape and their continued growth is essential for boosting the county's and region's economic resilience."