Staff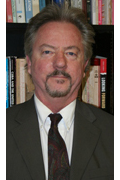 Dr. Edward "Ned" Murray,
Associate Director
Ned Murray, Ph.D., AICP* is the Associate Director of the Metropolitan Center at Florida International University in Miami. Dr. Murray is a leading expert on economic and housing market issues in South Florida. He has authored many of the landmark affordable housing needs studies including the leading studies for Miami-Dade, Palm Beach, Broward and Monroe Counties. He was also the Principal Investigator on the Broward County Housing Linkage Fee Nexus Study and Rental Housing Study for Palm Beach and Martin Counties. Dr. Murray has recently completed and presented Housing Market Update and Municipal Scorecard studies for Palm Beach and Broward Counties and the South Florida Workforce Housing Needs Assessment. Dr. Murray developed the "Municipal Scorecard for Affordable Housing Delivery©" model which was used to evaluate affordable housing performance in Palm Beach and Broward Counties.
Dr. Murray also has over twenty years of professional urban planning experience, including 12 years as a former Director of Planning and Development in Massachusetts. He holds a Ph.D. in Urban and Regional Planning from the University of Massachusetts at Amherst. Dr. Murray has authored and presented numerous papers on economic development, affordable housing and urban planning, including articles published in Economic Development Quarterly (EDQ), the Economic Development Journal, the Journal of Public Affairs Education and the Council for Urban Economic Development's Commentary.
Contact Dr. Murray:
Phone: (305) 779-7871
Email: murrayn@fiu.edu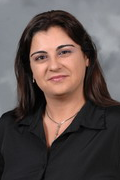 Dr. Maria Ilcheva,
Senior Researcher
Dr. Maria Ilcheva has been employed as a senior researcher at the Metropolitan Center since 2009. She has experience and responsibility in a number of areas critical to the Metropolitan Center's operations, including serving as Principal Investigator and/or Project Manager on a number of contracts and grants, with many of them including a public involvement element. Dr. Ilcheva has over eight years of experience in working on various economic development, social and behavioral projects. Ms. Ilcheva serves as Subject Matter Expert in behavioral research, including surveys, polling, evaluations, and focus groups and supervises and maintains quality standards for SPSS statistical analysis for Center projects.
Contact Dr. Ilcheva:
Phone: (305) 779-7872
Email: milcheva@fiu.edu