Grant Writing - 101
Event information

| | |
| --- | --- |
| Start: | |
| End: | |
| Venue: | FIU Downtown Brickell 1101 Brickell Avenue S-226 Miami, FL 33131 |
Grant Writing 101 is also being offered on October 11, 2017. Click here for more information.
Grant Writing 102 is offered on September 26, 2017. Click here for more information.
Funders are increasingly interested in an organization's ability to demonstrate results. During this workshop, participants will learn several easy-to-implement methods for improving fundraising by developing a credible story of results based on program data that can be easily collected by staff.
The training will provide a detailed, hands-on introduction to identifying grant opportunities and preparing effective proposals. Additionally, the training provides instruction on effective grants management techniques.
Designed for those with little or no grant writing experience, the Grant 101 workshop will cover the following topics: learning how to find grants; getting the inside edge; creating winning strategies; and the nuts and bolts of proposal writing. This program teaches the participant the basic techniques of researching private funding, as well as the proper way of contacting the given sources. Participants will learn to discern how funding opportunities match their organization's need and strategies, as they pursue granting opportunities with them.
Grant writing Topics
Identifying funding priorities
Assessing grant management capacity
Researching prospective funders
Reviewing grant guidelines (hands-on activity)
Components and characteristics of successful grant proposals
Reviewing grant proposals (2 hands-on activities)
Grants management strategies
Learning Outcomes
Identify appropriate grant opportunities and prospective funders
Effectively write a grant proposal
Effectively manage a grant award
About the Presenter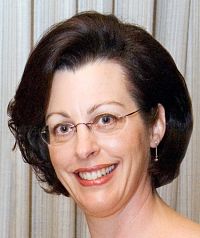 Catherine Raymond, Ph.D
For more than 25 years, Dr. Catherine Raymond has assisted numerous organizations to effectively plan for their organizational future as well as to plan, implement, and evaluate their programs and services. She focuses in the areas of arts & culture, education/STEM, environment, human services, and youth development. In addition to her work with nonprofit clients in areas of strategic planning and program development and evaluation, Dr. Raymond teaches at Florida International University (FIU) and the University of Miami. She has a Ph.D. in Public Affairs (with a focus on nonprofit management and capacity building) as well as a M.S. in Adult Education/Human Resource Development, both from FIU. Her undergraduate degree is from Cornell University in Microbiology.
For more information, visit www.raymondconsulting.com